Indodrain 100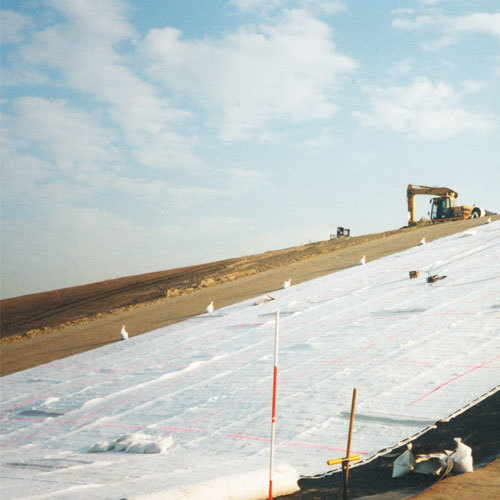 Indodrain 100
Product Description
Geo Synthetic
INDONET has started new product range for Geosynthetic segment under the brand name of "INDODRAIN".
INDODRAIN offer project specific product of Geocomposite which used in civil & construction applications for drainage.
INDODRAIN Geocomposites are manufactured by laminating Geonet Core (2D / 3D) with Geotxtile & Membranes in different combinations for easy installation with minimum cost rather than the conventional approach.
Functionalities of INDODRAIN Geocomposites: Reinforcement, Drainage & Filtration
INDODRAIN Geocomposites Benefits :
Light in weight & Easy to install
Enhanced Drainage Performance
Cost Effective
High Compression Resistance
High Chemical Resistance
Applications :
Road & Highways
Landfill
Railways
Airport Terminal & Runways
Tunnels & Mining
Indodrain 100
Bi-Planner Geonet Core sandwiched between non-woven geotextile filters on both side. It is used mainly for vertical drainage to reduce pore water pressure and avoid backfill saturation.
Typical Application: :
- Road & Highways (Vertically) - Retaining Walls & Slops
- INDODRAIN 100 - compliance to MORTH guide line.
Dimensions :
| | | |
| --- | --- | --- |
| Roll Width | Roll Length | Overlapping |
| 2.00 Meter | 50 ~ 100 Meter | 100 mm |